Listening--I like some reality tv. This is one I'm just now getting into. I love seeing how their cakes turn out.
Loving--Umm...Indiana and 60 degrees in December. Yes please!
Thinking--I have my CCS Math Centers all printed and laminated....and that's as far as I've made it.
Wanting--While we're experiencing good weather right now I know it's only a matter of time until we're back to normal...and well...heading out to warm up the car is no fun. I'd like to get a remote starter. I've even seen some that I can download an app to use instead of the keyfob thing.
Needing--I did some Christmas shopping online and part of it is being shipped through UPS. However they keep showing up when I'm not home. They won't leave my packages and I'm afraid they'll be sent back!! Eek!
RAK--Like I mentioned I live in an apartment complex and I think it'd be fun idea to just randomly give someone a card to wish them a happy holiday.
Head on over and link up with Farley to share your currently!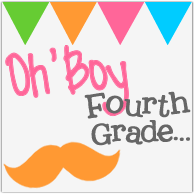 I am
sooo
close to 200 followers!! Thanks! I am planning a great giveaway (with the help of some great bloggers!). I just need to reach that number first. :D